No matter the occasion, you'll always need to have great gift ideas on hand. We've curated the ultimate shopping guide with gift items perfect for the foodie, the coworker, the outdoorsman (or woman), the fashion lover, and everyone in between. Whatever the vibe is, we scoured the internet for the 19 gifts that will them show how much you care. Here's what made the cut:
Get in the Spirit
Homemade Gin Kit, $20 – $50
For the spirit lover in your circle, gift this homemade gin kit for the ultimate do-it-yourself cocktail.
Wine Aerator Pourer, $13
For the serious wine lovers among you. Gift this wine aerator for the perfect glass each and every time. Kick your gift-giving up a notch by pairing it with the perfect red.
The perfect pairing to a perfect pour. Gift a beautiful charcuterie board for the ones who live to host.
Gift Items That Lead to Zen
These gift items are all about cozy comforts. Help them escape the noise, calm the chaos, and focus on self-care.
Suede Moc Slippers, $45
Slip off your heels and slip into a pair of thes Suede Moc Slippers. This fluffy set comes in tan, pink, and navy and can be monogrammed for personal touch.
Premium Weighted Blanket, $79+
A scientifically proven way to relieve stress and anxiety. Gift this Premium Weighted Blanket, for good nights that lead to great days.
Bath Tray, $32.99
Unwind after a long day with an extravagant bath outfitted with this bamboo Bath Tray. Grab a book, a glass of wine, and enjoy.
FALKE Cashmere Socks, $75.00
Keep it classy from head to toe. Gift these slouchy cashmere socks and take comfort to royalty level.
Hand-Poured, Small Batch Candle, $29
For the homebody who doesn't exactly live at home anymore, but catches all the nostalgic feels when smelling the scents of their home state with a hand-poured candle.
Hand-poured candle.
Tech Talk
There's a good chance someone on your gifting list is a techie, so we gathered some of the latest– and some of the classic– gadgets available this year.
Fire TV Stick, $39
A revolution is happening, and it all begins with cutting the cord. More and more people are choosing to cut ties with their cable provider and watch their favorite television programs with streaming gadgets like the Fire TV Stick equipped with Alexa.
HP Sprocket Portable Photo Printer, $99
Making memories also means capturing candid moments with #nofilter.  Holding a physical copy of a photo can feel like uncovering an ancient relic, but sometimes the best way to live in the moment is to forget about sharing it with the world and focus on sharing the memory with the people who helped you make it. Still, sometimes you just have to post it. Lucky, there are products available that can do both.
First up is the HP Sprocket Portable Photo Printer. It's the perfect way to capture memories for a scrapbook or social media page.
Fujifilm Instax Mini 9 Instant Camera, $59
Next is the throwback Fujifilm Instax Mini 9 Instant Camera. It re-imagines one of the greatest inventions from the 70's area, the Polaroid.
Mini Projector, $89
Speaking of throwback, this new and improved Mini Projector is compatible with Amazon Fire TV Stick, USB drives, and media players that can help to recreate a big screen picture in your own living room.
Kindle Paperwhite E-reader, $129
One of the best gifts a techie can receive is the Kindle Paperwhite E-reader, especially when that techie also happens to be a book lover. This device offers access to all of your favorite stories and provides a way to discover new titles cheaper than you would find in the store.
Friends & Family
One of the best parts about gift giving is treating the people you care about with little luxuries they normally wouldn't buy for themselves. Everyone likes to feel and look their best, so use your gift giving power to encourage those around you to treat themselves with these beauty and wellness gifts.
DRYBAR Collection, $199
Take your blow-out home with you with The Most Wonderful Kit of the Year Collection by DRYBAR.
Facial Sprays, $15
Next, give the gift of a calm, refreshing face with this assortment of Facial Sprays from Mario Badescu that have become a beauty lovers' obsession. Try them all and find your favorite.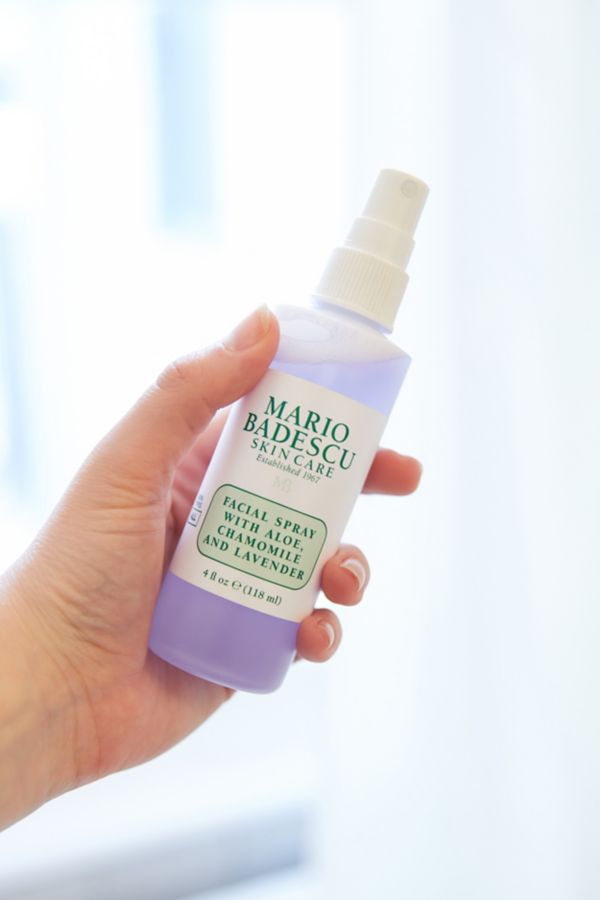 Countertop Garden, $189
Feeling good starts with feeling good on the inside, so harvest your own gourmet herbs with this Countertop Garden. This gift will offer the gift of well-being year round.
The "Impossible to Buy For" Gifts
Just in case you have one of those on your list, we rounded up the most out-of-the-box gift ideas that may just be the right item for your tough gifting duties.
Coffee of the Month Club, $9 -$28 per month
First, many people start their day with a big cup of joe, but your giftee has more mugs than you can count. If you are looking for something unique to give, try a subscription to a Coffee of the Month Club that will expose your friend to an exciting coffee variety with each delivery.
Genetic Testing Kit, $199.00
Next on the list is a Genetic Testing Kit that will offer insight into your heritage, wellness traits, and more. Learning more about yourself can be an exciting discovery, so this gift may be the perfect starting point to begin a new journey.
Wireless Karaoke Microphone, $30.99
Finally, surprise your gift recipient with this Wireless Karaoke Microphone.  This is the perfect gift for music lovers and karaoke enthusiast. Plus, this gift keeps on giving with every performance (terrible singing creates hilarious memories).